LockQuest results are in for March!
We had 29 teams attempt to Escape the Book Club Killer.
Of those, 13 escaped and 16 did not, for an escape rate of 44.8%!
The average team size for successful groups was 9.3 players, while the murdered teams averaged out at 8 players, reinforcing the fact that when you're booking a game designed for up to 12 players, more is better. There's strength (and intelligence) in numbers.
New Record!
This month's fastest time was also the all-time LockQuest record at an incredible 44:09, set by these guys:
They made it out of the room with only one hint. To date, no team has ever escaped the Book Club Killer with zero hints.
Check out our galleries of Heroes and Victims to see how the rest of our March players fared.
Ubi Dooby Doo!
In March, we hosted four back-to-back teams from video game developer Ubisoft Toronto. They each came prepared with a team name, all except the first team (who were unceremoniously dubbed "Team 1").
The saving grace for Team 1 is that they thoroughly trounced their competition, and were the only Ubisoft team to escape that week!
We supplied Ubi with a follow-up presentation so that the four teams could compare stats, to much cheering and jeering at their staff meeting.
Thinkin' and Drinkin'
March also marked the Toronto debut of Puzzled Pint, a monthly event that runs in 17 cities around the world. Many LockQuest alumni joined us at the Artful Dodger to solve the Greek mythology-themed puzzles. It was great to see both familiar and new faces in the crowd. Toronto set a record for the most well-attended inaugural night for any Puzzled Pint city.
All Kids Love Blog
If you've been to LockQuest, you know that we currently only have one amazing experience for you to play. But did you also know that we have an amazing blog packed with stuff that escape game players love? If you're into cryptology, cryptozoology, puzzles, codes, mysteries, ghosts, secret passageways, treasure hunting, illusions, crime, or a 1970's water park that killed seven people, then run - don't walk - to the LockQuest blog!
Here are some highlights from the blog during March: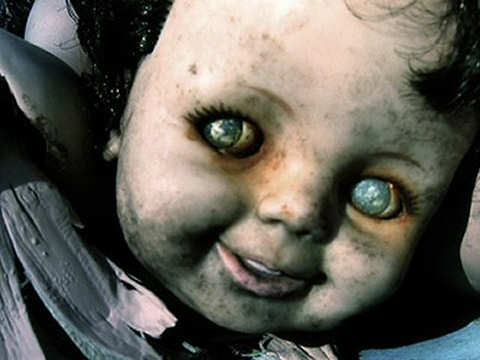 Well Advised
LockQuest players wrote some great shout-outs for us on TripAdvisor. Here are some of the lovely things they said:
Have You Been to LockQuest?
With the warm weather popping up in fits and starts throughout April, there's no reason to stay locked indoors any more! Grab a group of friends, book some tickets, and see if you can Escape the Book Club Killer!